Memorable OWCs
SOME MEMORABLE OLD WEST CITS
This is by no means the definitive list of WCS higher profile past students. Along with the captains of industry and scientists we also include OWCA characters who have enjoyed 'unusual' careers and those who have enhanced and contributed to OWCA. Please e-mail any nominations to Bob Blanchett r.blanchett@owca.org.uk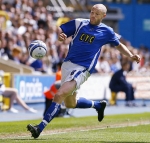 GARY ALEXANDER a Lambeth born professional footballer, entered WCS in 1990. He began his football career with West Ham United, although his Football League debut came with a loan spell at Exeter City in the 1999/2000 season. Gary scored 16 goals in 37 league games at Exeter which convinced Swindon Town to sign him for £500,000 in July 2000. A year later he moved on to Hull City where he scored 23 goals in his first season. After an indifferent following season Gary moved to Leyton Orient in January 2003, where he soon became a first team regular. July 2007 saw a further move to Millwall, the team he supported as a boy. On 24th May 2009, Alexander scored twice for Millwall in the League One play off final at Wembley, the first being described as one of the best ever goals seen at that famous stadium. To see the goal click on http://youtu.be/uQOuIHrQ11Q Despite Gary's double strike, Millwall still lost the game 3-2 to Scunthorpe United. In August 2010 Gary moved on to Brentford, making his debut on 7th August against Carlisle United. He scored his first Brentford goal a week later against Walsall. March 2012 saw Gary move on again to Crawley Town. January 2013 saw Gary loaned to League Two strugglers AFC Wimbledon. He scored on his debut in a 1-1 draw with Burton Albion. Garry also scored a vital goal in Wimbledon's last game of the season. A 2 - 1 win which ensured their football league survival. Garry returned to Crawley Town for the 2013/14 season and by Christmas 2013 had made 23 first team appearances scoring 10 goals. In January 2014 Gary signed for Burton Albion making 7 appearances for them before being released in the summer. Now aged 35, Gary decided to retire from playing football. However he has been lured back into the game by ambitious semi pro side Greenwich Borough who play in the South Counties Eastern League. As at mid October 2014, Gary had made 11 appearances for them scoring 4 goals. Greenwich play their home games at the 4000 capacity Princes Park Stadium in Dartford. Gary took over as interim Manager of Greenwich Borough in December 2015 and signed a long term deal to manage the club in September 2016. In doing so he rejected an offer from Football League Two Stevenage Town to join them as Assistant Manager/Coach.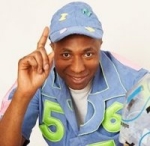 ISAAC ANOOM - Ghana born Isaac Anoom OWC a student at WCS in the 1990s, was recently honoured and presented with a British 'Teacher of the Year Award'. His creation, 'Mr Numbervator', was invented nine years ago to teach the key skills and concept of mathematics
to all people who feared the subject. He now works on behalf of the Department for Education and Skills in England,
presenting a range of activities
to schools and colleges highlighting mathematical skills. His fun approach goes down well in school assemblies with individual classes and year groups as well as teaching staff training. "Mr Numbervator" also features in his own television programme called 'Lucky Numbers'.
JOHN BAXTER CBE, BSc, FR. - Left WCS in 1933 at the age of 16 'because he wanted to get on and build things.' A gifted engineer and designer he built up the firm of Maunsell from a small U.K. organisation of 45 employees to an international force employing over 2,000. He designed the Hobart Bridge in Tasmania, a concept which put British engineering in the forefront of design. However he is remembered for the bot
h reviled and applauded A40 elevated Westway which he designed. A visionary concept running from Marylebone to the White City, it dramatically eased traffic congestion but was damned by the conservationists. He is past president of the Institution of Civil Engineers. He died in 2003 aged 86.
BREBIS BLEANEY - Born in London in 1915 he won a scholarship to WCS and the grounding in Science he received at the School enabled him to secure entrance to St, John's College Oxford, in 1934. He was a member of an elite group working in the Clarendon Laboratory during the Second World War on the development of microwave techniques for radar. At the end of the war he realised that these techniques could be further applied and lead world wide development in the new field of electron paramagnetic resonance of solids. (Microwave technology!)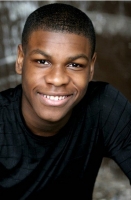 JOHN BOYEGA - Born in Peckham in 1992, actor John Boyega entered WCS in 2003. He took part in various school productions and attended further acting training at Theatre Peckham. He was a performing arts student at South Thames College in Wandsworth where he took the lead in Othello to great acclaim. His talent was recognised early and he was cast in 'Six Parties' at the National Theatre and 'Category B' at the Tricycle Theatre. This led to a role in the 2011 film 'Attack the Block' for which he received six award nominations including the London Critics award for 'Young Performer of the Year.' Also in 2011 he appeared in the film 'Junkhead.' T.V. and further film appearances followed but his breakthrough to undoubted international stardom will come with the release in December 2015 of the next blockbuster movie in the Star Wars series, 'The Force Awakens.' This followed a gruelling seven months audition process which has resulted in John being cast in the leading role of Finn, a trainee Jedi.

SIR MARTIN BROUGHTON - In the world of big business Martin Broughton is, without doubt, the highest achieving OWC. He joined British American Tobacco in 1971 as an auditor and rose to be its chairman. In 2004 he became chairman of British Airways and was appointed Chairman of the CBI in January 2007. As well as these momentous achievements, he found time to be Chairman of the British Horse Racing Board along the way. In a recent Daily Telegraph article his earnings for 2004 were estimated at £2.4 million. He attended WCS through the first half of the 1960's with his twin brother Stephen, who has also been extremely successful in his business career. Martin did not set the world alight academically at WCS, but this hardly held him back. The Telegraph article talks about his early life in Fulham: 'his father, who was disabled, used to repair car upholstery and had little ambition for Broughton. "Nobody wants to know a failed accountant," he said when his son decided to join Peat Marwick as an auditor. Yet he thrived in bean-counting, joining BAT as an auditor in 1971.' The rest, as they say, is history. Martin's media profile increased greatly in 2010 when he oversaw the financial rescue and sale of Liverpool Football Club. He was knighted for his services to business in 2011.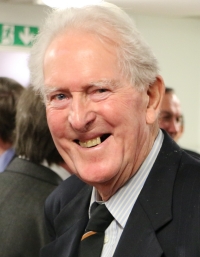 NORMAN 'BUNNY' BUNTON - OWCA Life Vice President Norman 'Bunny' Bunton, made an extraordinary contribution to OWCA, the OWC Football Club and the School
Born in Camberwell on 1st April 1928, he fended off April Fools jokes for the next 89 years! Bunny entered WCS, at an extraordinary time in history. Bunny's first day at WCS was 1st September 1939, just two days before war was declared. He arrived in Palace Street to be immediately evacuated to Edenbridge, Kent. Fortunately Bunny was taken in by a loving family, the descendants of whom he remained in touch with throughout his life. Later in the war, with the new threat from flying bombs, the School moved to Exmouth in Devon. Bunny returned to the bomb scarred WCS with the School for the autumn term of 1945 and spent the last year of his time at WCS in Palace Street.
In January 1947, Bunny was called up for National Service and trained as an RAF wireless and radar mechanic. After basic training he enjoyed an idyllic posting to Malta. They finished 'work' at 1pm everyday and the rest of the time was spent enjoying the Mediterranean climate, Maltese hospitality and playing sports. He was demobbed in April 1949 and got a job working for a carbon products company who gave him day release to study and obtain a degree in Chemistry. Bunny moved on to work in the Assay Office of the Royal Mint from 1952 to 1960. In 1960 he joined the Laboratory of Government Chemistry where he became a senior Chemist working on many projects including food nutrients. His published research is still available on the internet. Bunny remained at the Government Lab for 28 years before retiring in 1988. He married Anne in 1954 and they have two children; Chris (who played for OWCFC) and Carol. Bunny and Anne celebrated their 60th wedding anniversary in 2014.
Bunny made his debut in goal for OWCFC in the 1949/50 season against Kew Association and went on to play regularly for OWCFC until around the 1967/68 season, playing his last game for a vets side in the late 1970s. During this time he played for every eleven in the club. Bunny was also a talented cricketer and played regularly for the Old Boy's cricket team which sadly disbanded during the 1980s. He was involved with running Mitcham and the bar for around 50 years from the late 1950s up to around 2009. A truly remarkable dedication to the club, which generations of footballers and cricketers benefitted from. The OWCA Centenary Dinner in 2008 provided the perfect opportunity to make a presentation to Bunny to acknowledge his 60 years of massive contribution of time and effort to OWCA. In 2008, Bunny was made president of the Southern Amateur League. Bunny served on numerous OWCA committees and was, until last 2013, a trustee of the Old Westminster Citizens' Trust Fund.. He was a WCS Governor and became Chair of Governors through the 1990s where he successfully steered the School through probably the most difficult time academically in the School's history. A tremendous character and it was always great to be in his company. Sadly, Bunny's health began to fail in 2014/15 and he died on 5th October 2017. Over 100 people attended his funeral on 25th October and many 'Bunny's Rounds' were drunk in his memory at the reception afterwards. A fitting tribute to a great SAL and OWCA legend.
Sir JAMES CASSELS - A pupil at WCS from 1887, he began his working career as a press reporter in the gallery at the House of Commons. He qualified at the bar in 1908 and became an MP in 1922. He was appointed a High Court Judge in 1939 and knighted. He died at the age of 96 in 1972.
SIDNEY COLE - Entered WCS in 1919. He became a major film producer and editor working on such classics as 'Went the Day Well?' (1942), 'Dead of Night,' (1945), 'The Antarctic' (1948), 'Train of Events'(1949), and the masterly Ealing comedy 'Man in the White Suit' (1951). In the 1950s, Sidney Cole embarked on television production for the new commercial stations producing 'The Adventures of Robin Hood,' ,'The Adventures of Sir Lancelot, 'The Buccaneers' and 'Danger Man.' He was still involved in film making and television up to the 1980s. He died in 1998 aged 90.
LIONEL COSIN a surgeon and geriatrician was born in London on 8th November 1910, entering WCS in 1921. He was a pioneer of geriatric medicine and one of the eight founder members of the British Geriatrics Society. He established a worldwide reputation and his department in Oxford trained many of today's leading geriatricians. Cosin became a member of the Ministry of Health's Committee on the Chronic Sick in 1947 and helped persuade the Chief Medical Officer to aim for active geriatric units in general hospitals.
His most original idea was the Day Hospital for the Elderly opened in Oxford 1957, which was the first of its kind in the world. Cosin was widely honoured abroad, lecturing at over 90 universities and holding several visiting professorships. In the United States he advised on the establishment of a Community Health Care programme in Chinatown, San Francisco, and presented a paper to a Senate committee on ageing. He also worked for Jewish charities in North Africa and in Czechoslovakia. A ward at the Radcliffe Infirmary, in Oxford, was named after him
Cosin died in London on 31st March 1994. He is remembered as one of the greatest innovators in the field of geriatric health care.
STUART DAVIES CBE - Stuart Davies attended WCS from 1918 - 1923. He was chief aircraft designer for A.V. Roe and Sons (AVRO) during the Second World War. Davies played a part in the design of the war's most famous bomber 'The Lancaster' and its post war civilian adaptation, 'The Manchester.' He was awarded the Gold Medal of the Royal Aeronautical Society in 1958 becoming president of the Society in 1971.
A.V. DESCLOS MC - He joined WCS in 1889. Desclos was born in France and educated at WCS, having both British and French nationalities. He founded the British Institute in Paris and was awarded the Military Cross and the Croix du Guerre for his exploits in the First World War. In the Second World War he helped organise an escape route for British airmen from under the noses of the German H.Q. in Paris. He was a Member of the French Legion d'Honour.
CHARLES DREW MVO - A pupil at WCS from 1928 to 1935, he was a gifted surgeon and consultant at Westminster and St. Georges Hospitals. He was called in for diagnosis during the illness of King George VI and assisted in the subsequent operation on the Monarch in 1952.
G.H. ELY - George Herbert Ely was one of the original pupils at WCS joining in 1877. He went on to become a prolific writer of children's annuals under the pen name of Herbert Strang. He also published collections of stories for girls edited by "Mrs." Herbert Strang. Five of these annuals published between 1914 and 1931 are considered collectors' items and very valuable today. He died in 1958 at the age of 92.

WINSTON FLETCHER CBE - Winston Fletcher was a leader in the advertising industry, serving as President of the Institute of Practitioners in Advertising (IPA) and later as chairman of the Advertising Association. He also wrote 14 informative and sometimes irreverent books on marketing and advertising, including a history of his profession. He was one of the first to argue that much of the industry's output was sexist and patronising to women. At the same time he defended the industry against ill-thought-out government regulation.
The son of Jewish immigrants from Poland and the youngest of five children, Winston Fletcher was born in the East End of London on July 15 1937. His childhood was far from easy. After long bouts of unemployment, his father ran a shop during the Second World War, but in 1947 spent time in jail for smuggling watches. His mother suffered from schizophrenia and spent long periods in mental hospitals. A bright child, Winston won a scholarship to Christ's Hospital in Horsham, but his career there was brief, in fact he was so unhappy he ran away. He was much happier at Westminster City School which he joined around 1950, from where he won a scholarship to St John's College, Cambridge.
Fletcher was influential in the charity world. After his retirement he served as a trustee of Barnardo's and later was chairman of the British autism research charity Autistica. From 1998 to 2008 he chaired the Royal Institution. A lover of fine wine and the theatre, Fletcher was a West End "angel" (an investor in commercial theatre productions), and served as a juror for the Olivier Awards and as a patron of Garsington Opera.
Appointed CBE in 2010, Fletcher died on 4th September 2012.
He married Jean Brownston in 1963, who was an art director at Robert Sharp agency, where he then worked. She survives him with a daughter; a son predeceased him.
REVd. DR. PETER GALLOWAY OBE, JP, PhD, FRSA - An author of books on British Orders of Chivalry and former vicar of Hampstead, he is now Chaplain of the Queen's Chapel of the Savoy and Chaplain to the Royal Victorian Order. A past trustee of OWCA.
H.H. GEORGE MC CBE - Leaving WCS in 1909, he obtained a degree at Cambridge and saw Army service during World War One, winning the Military Cross. He entered the Civil Service and rose to Under Secretary in the Ministry of Health.

GAWN GRAINGER a leading British stage and screen actor, was born in Glasgow, Scotland on 12 October 1937. He entered WCS in 1948. He trained for the stage at the Italia Conti School. Grainger made his first London appearance in 1950, when he played the Boy King in King's Rhapsody at the Palace Theatre. He began his professional career at the Dundee Rep in 1961. He joined the National Theatre with the Old Vic Company in 1972.
Grainger has appeared in numerous stage plays, movies and T.V. productions. He is also the author of the acclaimed plays; Four to One (1976), Vamp Till Ready (1978), Lies in Plastic Smiles (1979) and Paradise Lost (1980). He married actress Zoe Wannamaker in 1994.

MIKE GRANATT CB FCIPR - Entered WCS in 1961. Mike Granatt, a former senior British Civil Servant was the first head of the Civil Contingencies Secretariat of the Cabinet in 2001.For nearly 20 years Granatt held a range of the most senior communication posts in British government service and was press secretary to five cabinet ministers, both Conservative and Labour. Alongside his management roles he specialised in crisis and counter terrorist issues. In his final posting he simultaneously created and led Britain's civil crisis management unit and the professional grouping of government communication specialists. He made numerous media appearances as 'the official spokesman.' NEXT PAGE