Memorable OWCs Page 3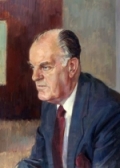 SIR DENIS ROOKE OM CBE FRS FREng - He entered WCS in 1935. Sir Denis Rooke's remarkable technical achievement and lasting legacy was to build the U.K.'s gas distribution network and unite the gas industry, making domestic gas a cheap and convenient fuel source for millions of people. President of the Royal Academy of Engineering from 1986 to 1991, he acquired an awesome reputation as "the lion of British Gas", as the then Conservative Government threatened to break up and sell off British Gas. His devoted employees saw him as the great defender of the industry. He was famously quoted as saying 'whilst I have to deal with politicians, that does not mean I have to like them'. Eventually he struck a deal with the then Energy Minister, Peter Walker, and British Gas PLC was created. Lord Lawson of Blaby, the former Chancellor of the Exchequer, reveals in his memoirs an awe of Sir Denis, describing him as 'a large craggy overbearing man, treating Ministers and officials alike with a mixture of distrust, dislike and contempt. To break up the Corporation in any way was a negation of his life's work'. Since retiring from British Gas, Sir Denis has served on many national advisory committees and been involved in numerous engineering education programmes, including being made Chancellor of Loughborough University, a position he held until 2003. Amongst numerous honours he was awarded the Prince Phillip medal for engineering achievement in 1992. He died on the 16th September 2008 aged 82.
ROOM 11 - Not so much a famous person as a famous WCS room. Apparently it appeared on the cover of Led Zeppelin's album "Presence". The use of a WCS classroom as a location was arranged by English teacher Avril Hardy, whose husband was an album sleeve designer!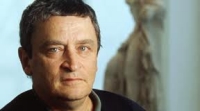 Sir NORMAN ROSENTHAL was born in Cambridge in 1944, the child of Jewish refugees from Nazi occupied Europe. He grew up in North London, entering WCS in 1955. After studying history at the University of Leicester he took a job for an art dealer and for a time was Exhibitions Officer at the Institute of Contemporary Arts where he promoted new work from Germany.
In 1977, he was appointed Exhibitions Secretary at the Royal Academy. In this position he curated with Nicolas Serota the acclaimed exhibition "A New Spirit in Painting." Rosenthal also initiated a cycle of survey exhibitions of 20th Century work that promoted the Academy to the first division of exhibition venues. As Exhibitions Secretary Rosenthal has often courted controversy notably in staging 'Sensation' which drew protests from Academicians. Renowned for his ground breaking exhibitions, Sir Norman Rosenthal has already been awarded the highest Honours and Decorations in the art world from the Italian Republic, Federal Republic of Germany, French Republic and the Federal Republic of Mexico. Sir Norman left the Royal Academy in 2008 and now works on projects around the world.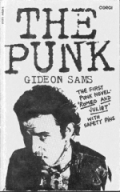 GIDEON SAMS - Gideon Sams joined WCS in the mid 1970's where he showed an obvious talent for languages. At the age of 14 he wrote "The Punk" as part of a School project. Gideon had an "unorthodox'" approach to class discipline, which may well have led to this work being rejected by a teacher. Fortunately, it was rescued literally from the dustbin by his mother and published in 1977. "The Punk" is now acclaimed as the first punk novel and the definitive insight into the punk era. Sadly, after a short and troubled life, Gideon Sams died in Greenwich Village New York, in February 1989 aged 26.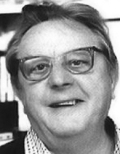 ROBERT SIMPSON - Leading classical musician Robert Simpson was born in Leamington in 1921, and entered WCS in 1932. He wrote his first Symphony in 1951 going on to compose 11 symphonies and 15 string quartets amongst numerous other works. A major force in classical music, he died in 1997 at the age of 76.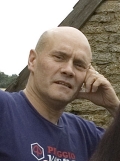 PHIL SPALDING - Born London 19th November 1957, Spalding entered WCS in 1968. Now a world renowned bass player, he came to public notice playing for the Bernie Tormé Band and Original Mirrors, before joining Toyah in December 1980, where he recorded and co-wrote material for studio albums and toured with the band until 1983. Since then he has been a member of the superband GTR and also with Mike Oldfield's band. Spalding is also a much in-demand session bassist. Lately, he has played on albums for Robbie Williams, Mick Jagger, Celtus, Axel Bauer and Kylie Minogue amongst many other huge star names.

WESLEY STREETING - Entered WCS in 1994. Wesley "Wes" Streeting (born 21 January 1983) went on to Cambridge University where he read History at Selwyn College. He also served as Entertainments officer before becoming Junior Common Room President. He rose to become President of the Cambridge University Union during 2004-05 and was also a member of the NUS National Executive Committee from 2005 holding the post of Vice President (Education) from 2006-08. He then became National President of the National Union of Students. Wes was then appointed Chief Executive of the Helena Kennedy Foundation, an educational charity that promotes access to higher education. At the May 2015 General election Wes entered parliament by winning Ilford North for Labour beating the Conservative Lee Scott, who had held the seat since 2005. Wes overturned a Tory majority of more than 5,000 to take the seat.
Dr. MALCOLM STUART PhD - He was at WCS from 1957 to 1964. A pioneering herbalist, whose brands of tea are widely available in Tesco's.
STEWART THOMPSON - He joined WCS in 1961. In 1984 Stewart pioneered and patented the idea to create small personalised sugar packets, which would allow independent organisations to portray the same image as multi-national corporations. As co-founder of Europe's largest single portion supplier, Stewart's company "Single Service" became the sole supplier in the U.K. to Macdonald's, Burger King, Pizza Hut, KFC and thousands of pubs, hotels and restaurants. In 1995, H.J. Heinz acquired Single Service. Not wishing to relax, Stewart formed Sugar Stix Inc in Orlando, Florida and invested some four million dollars in equipment. In December 2001 Stewart bought back his original U.K company from Heinz and created Single Source, which is now one of the fastest growing food service companies in Europe. Meanwhile Sugar Stix expands in the USA at an incredible rate. In 2006, Stewart further expanded the Sugar Stix business by adding additional factory capacity in Dallas Texas.

JOHN EDWARD TOMLINSON - Entered WCS in 1950. He is currently a life peer in the House of Lords having been previously a Member of Parliament from 1974 to 1979, and an Member of the European Parliamanent (MEP) from 1984 to 1999. During his five years in the Commons, he held a series of government posts: Parlliamentary Private Secretary (PPS) to Prime Minister Harold Wilson (1975-76); Parliamentary Under Secretary of State at the Foriegn and Commonwealth Office (1976-79); Parliamentary Secretary at the Ministry of Overseas Development (1977-79). In 1984, Tomlinson was elected as Labour Co-operative MEP for the new euro constituency of Birmingham West. He was re-elected in the 1989 European election and in the 1994 election. In 1998, he was made a life peer as Baron Tomlinson, of Walsall.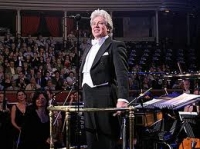 CHRISTOPHER WARREN-GREEN, at WCS 1966-1972, has held the position of Music Director of the London Chamber Orchestra (LCO) since 1988. In 2005, Vladimir Ashkenazy invited Warren-Green and the LCO to Hong Kong as the resident orchestra for the Hong Kong International Piano Competition. On the personal invitation of HRH the Prince of Wales, he was invited to arrange the music and conduct the Philharmonia Orchestra for the Service of Dedication and Prayer, celebrating the marriage of TRH's the Prince of Wales and the Duchess of Cornwall. To mark the occasion of HM the Queens' 80th birthday at Kew Palace, he conducted a private concert for the entire Royal family.
In 1998, he became Principal Guest Conductor of the Nordic Chamber Orchestra, taking over as Chief Conductor from 2001 until 2005. From 1998 to 2001, he was Chief Conductor of the Joenkoeping Sinfonietta. He was appointed Principal Conductor of the Camerata Resident Orchestra of the Megaron Athens in October 2004. In May 2009, the Charlotte Symphony Orchestra named Warren-Green its 11th music director, effective with the 2010-2011 season. Christopher has recorded for BMG, EMI, Philips, Virgin, Warner Classics., Chandos and Deutsche Grammophon. He conducted the London Chamber Orchestra in the accompaniment of the wedding of Prince Charles and the Duchess of Cornwall. In July 2007, he conducted the première of Nigel Hess's Concerto for Piano and Orchestra, commissioned by HRH The Prince of Wales in memory of his grandmother, with soloist Lang Lang. He recieved the recent acolade of conducting the London Chamber Orchestra for the wedding ceremony of HRH Prince William and Miss Catherine Middleton in Westminster Abbey on Friday 29 April.
In August 2008 he appeared in the reality TV talent show-themed television series, Maestro on BBC Two, as a mentor to Jane Asher, one of the students. Christopher is married to Rosemary Furniss, a violinist and artistic director and concertmaster of the LCO. They have three children and three stepchildren.